Board of Directors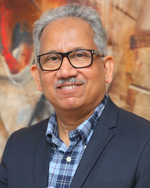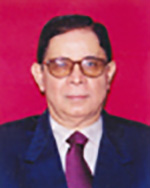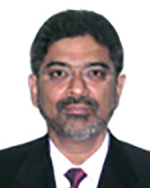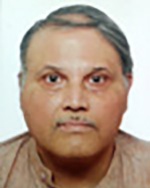 My Modal
Mr. Suresh G. Kare : Chairman
---
Mr. Suresh G. Kare, Chairman of Indoco Remedies Ltd., has been at the helm of the Company's affairs for over 50 years. Under his able leadership, the Company has transformed into the fully integrated, research oriented pharma organisation, that it is today. Mr. Kare has a technical background and is well respected by the industry for his acute business acumen and vision. His passion for arts, sports and social service contributes to his multi-faceted personality. Under his stewardship, Indoco has achieved innumerable milestones. Mr. Kare's vast pharmaceutical experience and passion for excellence is the key to the Company's sustained growth. He has been the President of the Indian Drug Manufacturers' Association (IDMA) and has significantly contributed to the growth of the Indian pharmaceutical industry.
My Modal
Ms. Aditi Kare Panandikar : Managing Director
---
The Managing Director at Indoco, Ms. Aditi Kare Panandikar is a third generation entrepreneur who has sharp business acumen, backed by techno-commercial skills. She holds a Bachelors Degree in Pharmacy and a Masters Degree in Pharmaceutical Administration from the Ohio State University, USA. Patent Law and practices is another area in which she has pursued an in-depth study. Prior to her current stint as Managing Director, Ms. Panandikar has successfully headed key departments within the organisation. Ms. Aditi received the 'Leader Of The Year' award at the UBM India Pharma Awards in 2016, 'Business Woman Of The Year' award at the Business Goa Awards for Corporate Excellence 2016 and 'Jack L. Beal Post-baccalaureate Alumni' award from the Ohio State University for her outstanding contribution to the pharma industry in May 2015. Her zest at gaining knowledge on her family business as well as her inherited qualities, have added up to her flair for business acumen and leadership qualities.
Her dynamic leadership will play a major role in taking Indoco to greater heights.
My Modal
Mr. Sundeep V. Bambolkar : Jt. Managing Director
---
Mr. Sundeep V. Bambolkar, Jt. Managing Director at Indoco Remedies Limited is an astute finance professional with proven administrative capabilities and has over 30 years of pharma experience. Prior to his appointment as Jt. Managing Director, he has headed departments such as Finance, Operations, Purchase, Projects and International Business within the Company. He has to his credit a Bachelors Degree in Science, a Post Graduate Diploma in Entrepreneurship Management and a Masters in Administrative Management (MAM).He has also undergone a Management Development Programme at the Kellogg School of Management, Chicago, USA. As the Joint Managing Director, he is responsible for the overall management of the Company, with special focus on International Business, Operations and Finance.
Recipient of an award in the category 'Winning Edge in Cost Management' initiated by CFO 100 Institute, 9.9 media for two consecutive years, 2011 & 2012. Mr. Bambolkar has also been nominated as the Member of the Board of Governors National Institute of Technology, Goa (NITG), as a State Nominee.
My Modal
Mr. D. M. Gavaskar - Independent Director
---
Mr. Gavaskar is a Chartered Accountant and Company Secretary. He is a Commerce Graduate from the University of Bombay and has also completed a course in Strategic Management from U.K., another course for Senior Management from Templeton College, Oxford University and Henley College of Management, respectively. Mr. Gavaskar started his career with Johnson and Johnson (India) Ltd and thereafter, held different positions with Abbott India Ltd (then Boots India Ltd), including that of Director of Finance & Company Secretary between 1983 and 1985 and Finance Director & Company Secretary between 1985 and 1989. From 1989 until October 2005, Mr. Gavaskar was the Managing Director & President of Abbott India Ltd (formerly Knoll Pharma). Mr. Gavaskar not only had a brilliant academic career, but also has to his credit several achievements in terms of improving performance of the business, operations restructuring, cost reduction and containment, outsourcing, efficiency improvement and strategy & business development during his tenure with Abbott India Ltd. Mr. Gavaskar also received the President's citation from Abbott Labs USA in 2001 and 2002.
Appointment Letter
My Modal
Mr. Sharad P. Upasani - Independent Director
---
Mr. Upasani has occupied the highest position in Maharashtra State Administration as Chief Secretary. He joined Indian Administrative Service in 1962. Prior to that, he obtained a post-graduate degree of Master of Commerce and also did his Bachelor of Law from the University of Bombay. After joining service in 1968, he did Masters in Business Administration in U.S.A. Mr. Upasani has varied experience in Administration, as he had the opportunity to work both in State and Central Government and Public Sector Corporations. At the State level, he has worked as Secretary Industry Department and also as Managing Director of Maharashtra Finance Corporation, Chairman of Maharashtra Textile Corporation and Vice-Chairman of Maharashtra State Road Transport Corporation. At the Central level, he has worked in the Finance Ministry, Industry Ministry and Information & Broadcasting Ministry. He was also the Chairman of Company Law Board and Chairman - Bureau of Costs and Prices, New Delhi. From 1974 to 1978, Mr. Upasani was on deputation to International Monetary Fund, Washington, USA.
After retirement in 1996, Mr. Upasani is practicing in the field of Corporate Law and has acted as an Arbitrator in variety of cases, including infrastructure projects. In addition to his legal practice and arbitrations, Mr. Upasani is also the Vice-President of M. Visvesvaraya Industrial Research & Development Centre, (World Trade Centre), Mumbai and President of Consumer Council of India.
Appointment Letter
My Modal
Mr. Rajiv P. Kakodkar - Independent Director
---
Mr. Kakodkar holds a Bachelor of Pharmacy Degree from Bombay University and an MBA from the prestigious Stuart School of Business, Chicago, USA. He has vast experience of international business in the pharma field. His area of expertise include, Indenting and Sourcing for pharmaceutical global and domestic businesses. He is a founder of his own chemical business, which is in operation for over two decades.
Appointment Letter
My Modal
Dr. Anil M. Naik - Independent Director
---
Dr. Naik graduated in 1966 with Gold Medal from IIM, Kolkata. He also holds a doctorate from the Mumbai University. He has to his credit, Rani Tarneja Award of 1992 and is affiliated to reputed Educational Institutions and Social Service organizations. His business skills and acumen have been instrumental in turning around a few corporate entities and Management Development Programmes, conducted by him, were well received by the top-notch companies.
Appointment Letter
My Modal
Dr. Anand Nadkarni - Non-Executive Director
---
Dr. Nadkarni has done his MD in Psychological Medicines. He is a Consultant Psychiatrist and a Corporate Trainer & Human Resource Consultant for a number of major corporate organisations. He has vast experience in dealing with various type of industries.